Have you ever thought that forests are one of the few truly renewable raw materials on our globe, when managed and renewed in a responsible way? That's why we want forests to remain forests. This requires systematic and continuous regeneration of harvested forest areas.
Renewable wood raw material is a sustainable solution for the ever-increasing need for replacing fossil resources. The only way to guarantee the future availability of this precious raw material is to make sure forests continue to grow in a sustainable way.
Renewal is an integral part of responsible forest management and fighting deforestation. For every felled tree we must ensure that a new generation of trees starts growing in its place soon after harvesting. Commercial forests are managed with forestry methods that mimic the natural course of life of a forest.
We grow seedlings from seeds at our own tree nurseries. The nursery ensures that we have access to high quality seeds and seedlings to be sown or planted in forests. The nursery of seedlings aims to give them the best possible start to a strong, healthy forest. Our top-quality seeds form the foundation of thriving forests.
DID YOU KNOW?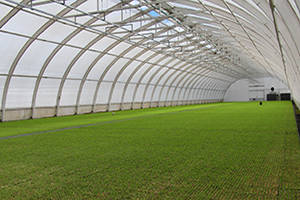 50 million
The number of new trees planted by UPM annually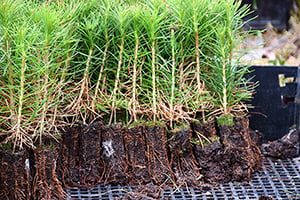 100
The number of trees we plant every single minute globally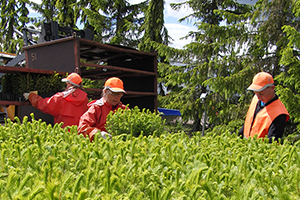 +1000
The number of seedlings a worker can plant in a single day