Protective papers for packaging
In search of sustainable packaging solutions that excel in hygiene, convenience and performance? Our packing materials deliver consistent performance with a great price-quality ratio.
End-uses for packing papers:
Carrier bags, food and coffee wrappers, sugar and flour bags, grease-proof bread and pastry wrappers, soup pouches, PET-bottles labels
For detailed information about our products, browse the paper catalogue. The product specification sheets include descriptions, attributes, applications and specifications.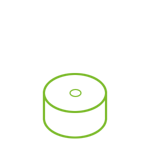 UPM FlexPack™ Moistproof
Paper with very good lay-flatness, high bulk and strength. Paper with good moisture resistance.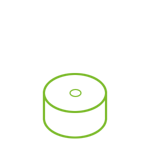 UPM UniquePack™ Mirror
A new fine white premium paper with super glossy and smooth surface that meets demanding brand requirements in high-end packaging. Recommended especially for vacuum metallizing. Superior printability with top level colour rendering.