A scientific report "Fossil carbon emission substitution and carbon storage effects of wood-based products" has been published today by The Finnish Environment Institute (SYKE) and the German Institut für Energie- und Umweltforschung Heidelberg (IFEU). The report focuses on carbon storage in forest products and avoided fossil-based CO2 emissions when using wood-based raw materials to replace non-renewable raw materials. The report is part of the scientific series of Reports of the Finnish Environment Institute and it was initiated and funded by UPM.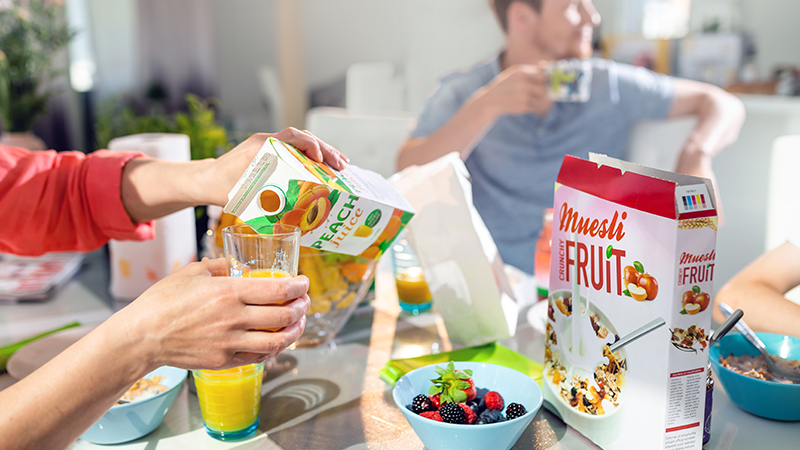 "So far, there has been no science-based methodology to calculate all climate effects of forest industry in a coherent way. This report contributes to developing such a methodology," Sami Lundgren, Vice President, UPM Responsibility says.
"The report shows clearly that forests and forest products play a role in climate change mitigation. When assessing climate effects, various aspects should be considered, including sequestrating carbon in forests, storing carbon in wood-based products, cascading use of wood (e.g. recycling) and avoiding fossil-based greenhouse gas emissions through substituting fossil-based materials and energy,"
"Assessing climate effects of forest products is challenging. There are so many ways of using wood, number of assumptions required, and many uncertainties involved. This report helps to understand and overcome these challenges in practice," Sampo Soimakallio, Head of Unit, Finnish Environment Institute says.
"Carbon footprint is becoming increasingly important for product labelling. On the other hand, the methodology for calculating it is not always clearly defined, even though different international standards exist. The reliability of footprint data can thus be questioned. This report puts great emphasis on methodological transparency," Horst Fehrenbach, Head of Department, IFEU states.
The report provides some practical guidelines to assess the climate effects both at product and company level. In addition, it sheds light on the current limitations and assumptions of such assessments. UPM's goal is to utilise the report to develop its climate reporting methodology further and to take into account various aspects systematically.
The report can be found on the Finnish Environment Institute website.
For further information please contact:
Sami Lundgren, Vice President, Responsibility, UPM, tel. +358 40 5800 910
Sampo Soimakallio, Head of Unit, Finnish Environment Institute, tel. +358 295 251 803
Horst Fehrenbach, Head of Department, IFEU, +49 (0)6221 4767 16
UPM, Media Relations
Mon-Fri 9:00-16:00 EET
tel. +358 40 588 3284
media@upm.com
UPM
We deliver renewable and responsible solutions and innovate for a future beyond fossils across six business areas: UPM Fibres, UPM Energy, UPM Raflatac, UPM Specialty Papers, UPM Communication Papers and UPM Plywood. As the industry leader in responsibility, we are committed to the UN Business Ambition for 1.5°C and the science-based targets to mitigate climate change. We employ 17,000 people worldwide and our annual sales are approximately EUR 9.8 billion. Our shares are listed on Nasdaq Helsinki Ltd. UPM Biofore – Beyond fossils. www.upm.com
Follow UPM on Twitter | LinkedIn | Facebook | YouTube | Instagram | #UPM #biofore #beyondfossils