How did he form the tie-up with UPM? How does UPM perform in Cambodia?
Let's listen to the stories ff Mr. Liu Hui, our agent in Cambodia.
Nice to meet you, Mr. Liu. Please introduce yourself and tell us how you took up the paper business?
Liu Hui: I am from Jiangsu province. When I was in university, my girlfriend's family was a paper supplier of a Cambodian garment factory. Thanks to my girlfriend, I began to know about paper trading and took an interest in it. After I graduated from university in 2017, I came to Cambodia to work on it.
How did you get to know about UPM? What type of paper do you sell in Cambodia?
Liu Hui: I sold communication papers when I was new in the industry. Since UPM is influential in the field, I came to know it. In the beginning, I purchased communication papers from its European mills. Then my business gradually enlarged. Ever since 2019, I have been the sole agent of UPM in Cambodia. Now I sell graphic paper, copy paper and so forth.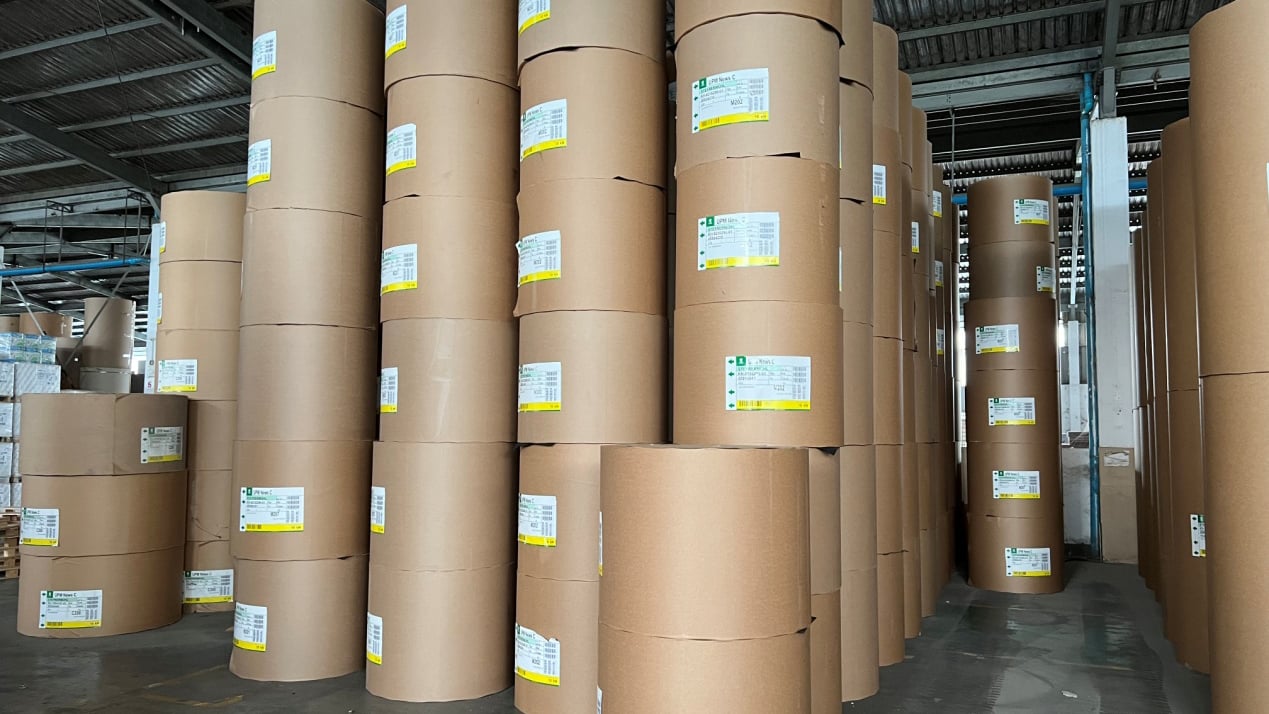 Why did you choose selling UPM products as your business?
Liu Hui: UPM's giving customers top priority and support played a decisive part in my decision making. In 2019, my factory was very small with an area of only 1,000 square meters or so. To try my luck, I contacted UPM's salesperson in Southeast Asia. Ian Hamilton, sales director in Southeast Asia, flew to Cambodia from Vietnam to negotiate with me over details, which was very touching to me.
Even though the quantity I started out with small, UPM could still meet my demand. Our cooperation has lasted till now, when my business has achieved a great leap of growing by dozens of times.
Can you introduce some local features of the paper market in Cambodia?
Liu Hui: In Cambodia, pre-print paper is a common application of paper. Since UPM copy paper has great printability, some banks use it for the pre-printing of credit card applications. In addition, many industrial fields in Cambodia use communication paper and graphic paper as processed paper.
What do you think are the main reasons for Cambodian customers choose UPM products?
Many of my customers tell me that UPM paper is of high quality and has high performance in printing. Moreover, quality is vitally important to customers' long-term planning.
That is why UPM is so influential among end-users in Cambodia. They all believe that UPM is the synonym for stable quality and reliable supply.
Besides, as UPM's agent in Cambodia, I attach great importance to timely communication with customers. Over the years, we have become partners with mutual trust, which is one of the reasons why my business could continue to grow in Cambodia.
In Cambodia, Liu Hui sells UPM JETSET PREMIUM and UPM OFFICE copy paper that are exported under special permission.


In Cambodia, Liu Hui sells UPM JETSET PREMIUM and UPM OFFICE copy paper that are exported under special permission.
What scenic spots in Cambodia would you recommend?
Liu Hui: I recommend Angkor Wat, the world's largest temple complex. It features the typical Cambodian style. As the shooting place of Tomb Raider and In the Mood for Love, it attracts hordes of tourists. In October and November, Cambodians celebrate Bon Om Touk, a day of festive scenes everywhere and a dragon boat race. If you have the chance to visit, you must experience the local customs!
To Liu Hui, it was the commitment to customer demand that contributed his cooperation with UPM. High quality and stable supply lead to excellence. He has never doubted that even a small market could nurture big success!