A grand new pulp mill is rising in Paso de Los Toros in Central Uruguay. Diego Rodriguez and Aleksi Nurmi are part of the team designing the mill's recovery line.
"This is a huge project, much bigger than UPM Kaukas mill where I worked before or Fray Bentos mill. But size doesn't really matter; we just want to do the best we can. It was really good to come to this and be able to start the work from scratch," says Project Engineer Aleksi Nurmi.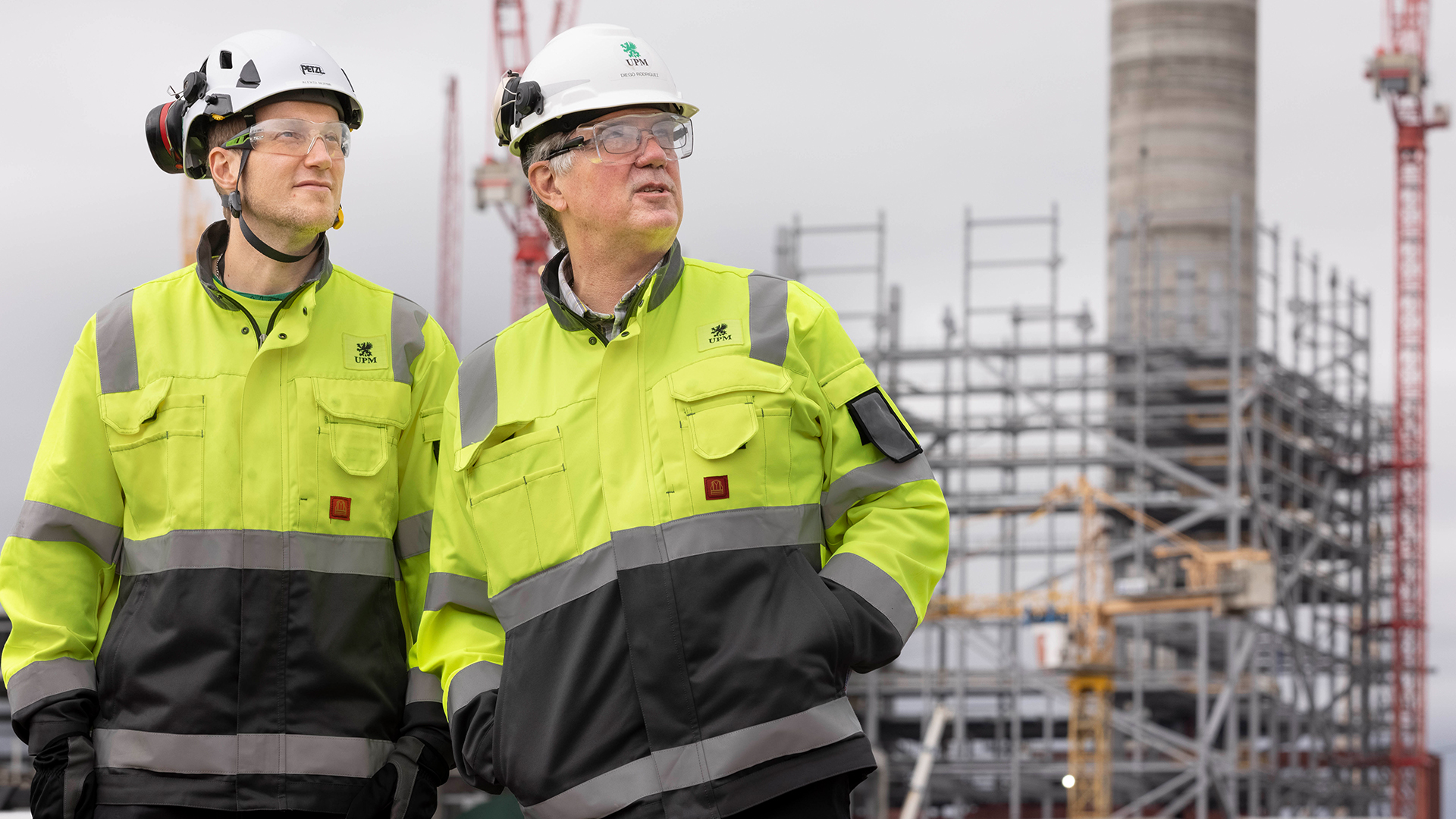 Project Engineer Aleksi Nurmi and Process Development Engineer Diego Rodriguez.
Like a family
The recovery line team of five has both Finnish and Uruguayan members. Everyday work has shown that even though the two nationalities are quite different, people are getting along well, and cooperation runs smoothly.
"Uruguayans are really easy-going people and get to know people easily, give more time to small talk and socialising," says Nurmi.
Process Development Engineer Diego thanks Finns for being honest and saying what they think, making it easy to work with them. The team feels like a family, sharing experiences, all learning from each other. They also know that they can ask for help anytime.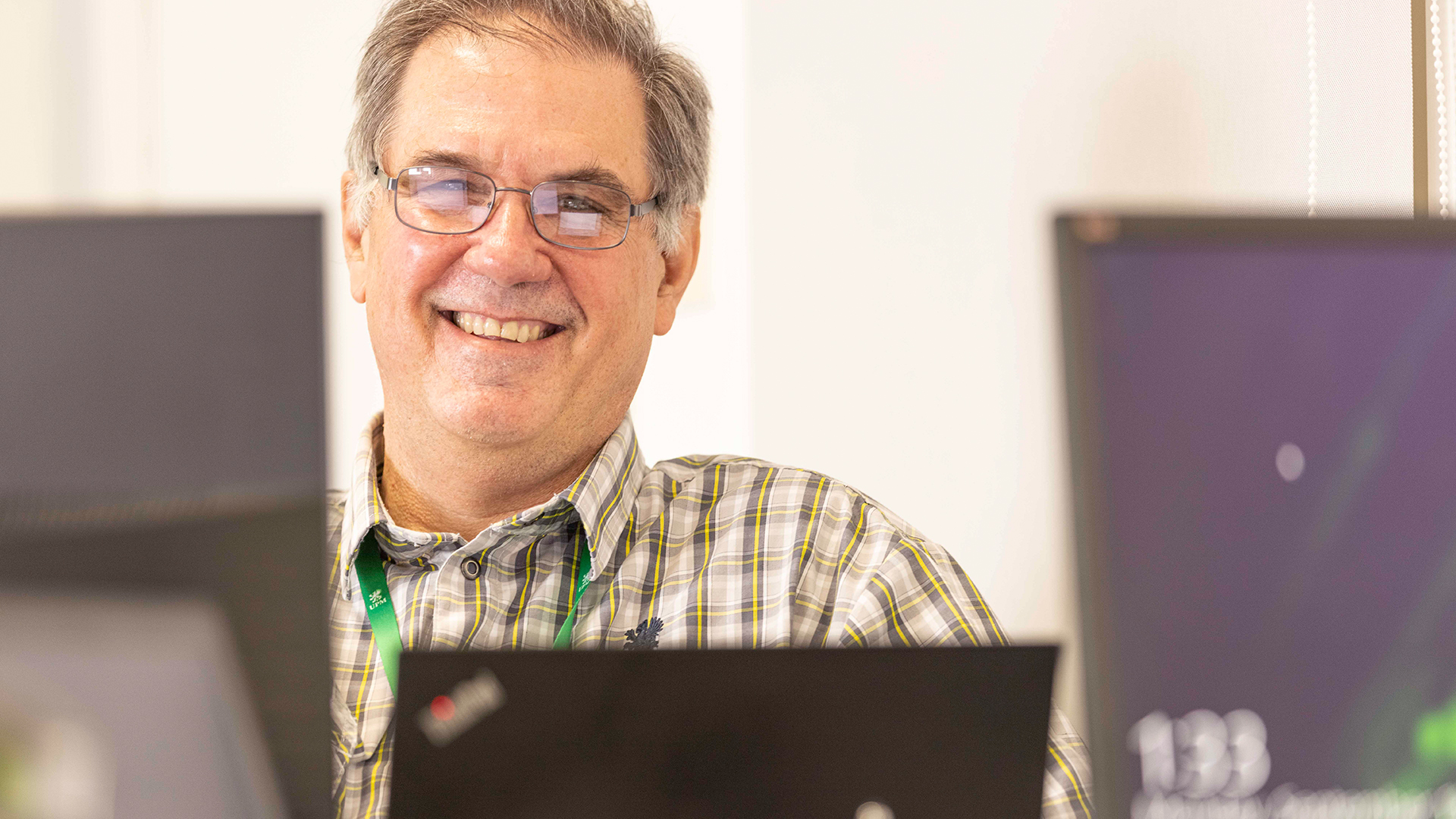 "When I don't know something, I ask – there are always people who know better. For instance, Ville, the youngest in our team, knows the software we use so well that he can find information there when others struggle," Rodriguez points out.
The team also spends time together in leisure. For example, when the work on the design of the new Paso de Los Toros mill started in Finland, the two men spent a month in Lapland working remotely, with the evenings dedicated to very Finnish things like skiing, snowmobiling, and the sauna.
Locals as partners
Even when the Finns moved to Uruguay to continue the design work onsite, cooperation has been straightforward. Many people in the Paso de Los Toros project have already worked at Fray Bentos, which started operation in 2007.
Teaching Finnish children on the opposite side of the world
This also shows how the Uruguayan team has gained expertise and experience. The Fray Bentos project had almost exclusively Finns running it, now many positions are held by locals.
"Uruguayans know how our raw material eucalyptus reacts in the pulp mill – I have no idea! They are also really important in interacting with the community here, as they don't really speak English and our Spanish is not yet good enough to buy firewood for our barbecue," Nurmi laughs.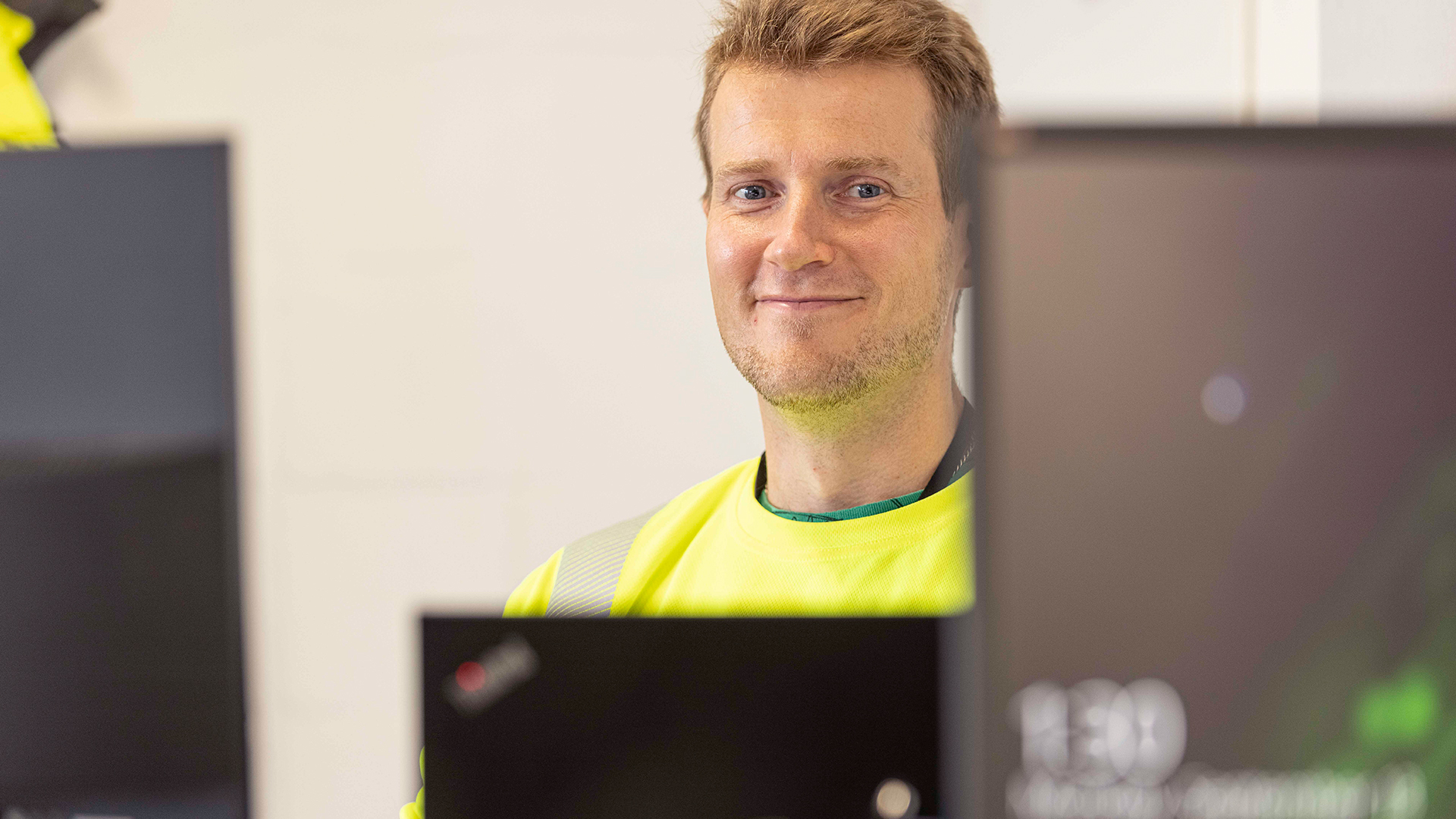 "Seriously, Uruguayans will stay here and operate the mill, and we want them to see us as partners, feel like they are a part of our team," Rodriguez says.
The two men say the only thing that causes some difficulty is language. Both Spanish and Finnish speakers have to use a foreign language in their work, which is not ideal in a project that requires precision and clarity. That is why Finns may talk Finnish amongst themselves, just to make sure they are on the same page.
"We are, after all, making really big decisions here. But we trust each other and go ahead, and I believe we are doing a very good job!" says Rodriguez.