Across a broad spectrum of industries, innovative lightweight materials like foams, composites and biomaterials are fast replacing traditional aluminium and steel. For transport, automotive and aerospace manufacturers keen to keep costs and carbon footprints low, the benefits are clear.
Whether underpinning innovative chassis technology for electric sports cars and boosting their performance or replacing an aeroplane's metal cabin brackets, thereby contributing to fuel savings and a reduction in CO2 emissions, lightweight materials are gaining traction across all manufacturing sectors, particularly in packaging.
Consumers often perceive these alternatives as more affordable, convenient and better for the environment, but the green benefits are not always clear cut, says Professor of Sustainable Chemical Technologies at the University of Bath, Matthew G. Davidson.
"If you draw the boundaries wide, the environmental impact of a material comes from everything: ranging from the raw materials, manufacturing and delivery to implementation and in-use lifecycle, which is where lightweighting has a beneficial impact. The new composite materials offer many technical advantages, but the challenge is making them more and more sustainable," he continues.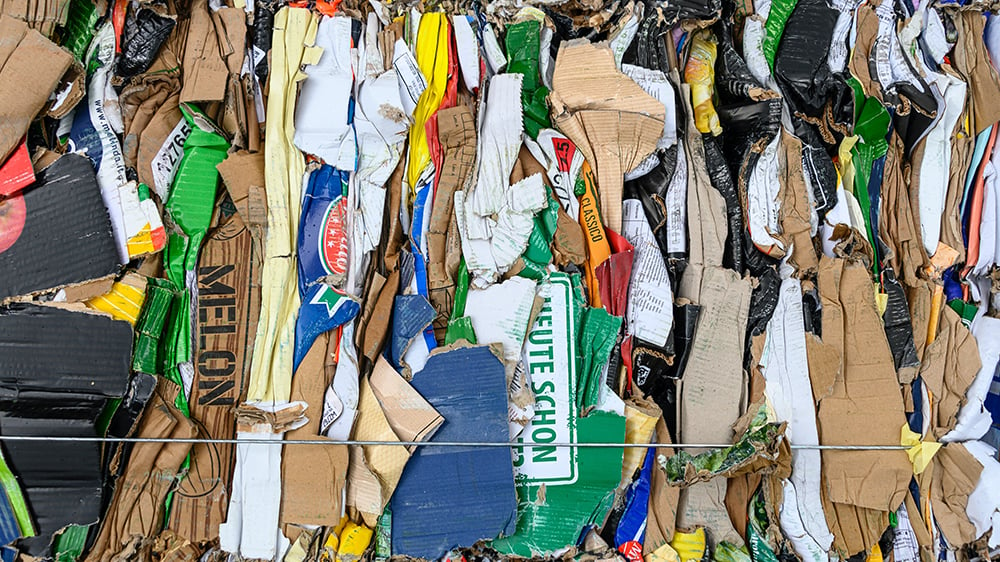 The circular economy is helping to reduce our unsustainable use of material. Photo: Etienne Girardet, Unsplash
The circularity challenges
The circular economy looks to cut waste through the reduction, reuse and recycling of waste. Experts like Davidson also see it as a potential answer to the challenge of making lightweight materials more environmentally friendly. However, many newer materials, like polyurethane foam and carbon fibre composites, are not easily recycled or reused.
"One of the major challenges is that lightweight composites typically used in automotive and aerospace manufacturing may have carbon or glass fibre in a thermoset polymer matrix, and that is a very difficult combination to recycle," he opines.
Research Programme Manager at Newcastle University School of Engineering, Richard Court, agrees, saying, "In general, lightweighting is good for reduced fuel use during a lifetime. But it does require the energy and fossil-based materials used during the production of the foam or composite not to be greater than that saved during the lifetime. Otherwise, there is no benefit."
While most composites are burned or sent to landfills, one French start-up, Fairmat, is working on a scalable solution to recycle carbon fibre composite waste, for example. The firm plans to sell the repurposed lighter-than-wood material to industrial clients who can then uses it for anything from a chair or a laptop to even a car.
System-wide thinking
Measuring and understanding the environmental impact of lightweight materials, from sourcing and manufacture to end-of-life, involves carrying out a detailed environmental impact assessment because not every circular material is sustainable, and not every sustainable material is circular, explains Davidson.
He adds that lifecycle assessments can highlight environmental consequences that are not always immediately obvious: "One example was the sustainable benefit of biofuels in decoupling liquid fuel from fossil resources. Fundamentally, it appeared to be the right action, but one early consequence was that it distorted the market for unsustainable palm oil resulting in the destruction of virgin rainforest."
Davidson warns that we must be careful not to make similar mistakes with lightweight materials, but it shouldn't stop us from aiming for circularity: "It has the potential to realise huge sustainability in the future. It just means we need to be careful to implement appropriate new technologies in an informed way."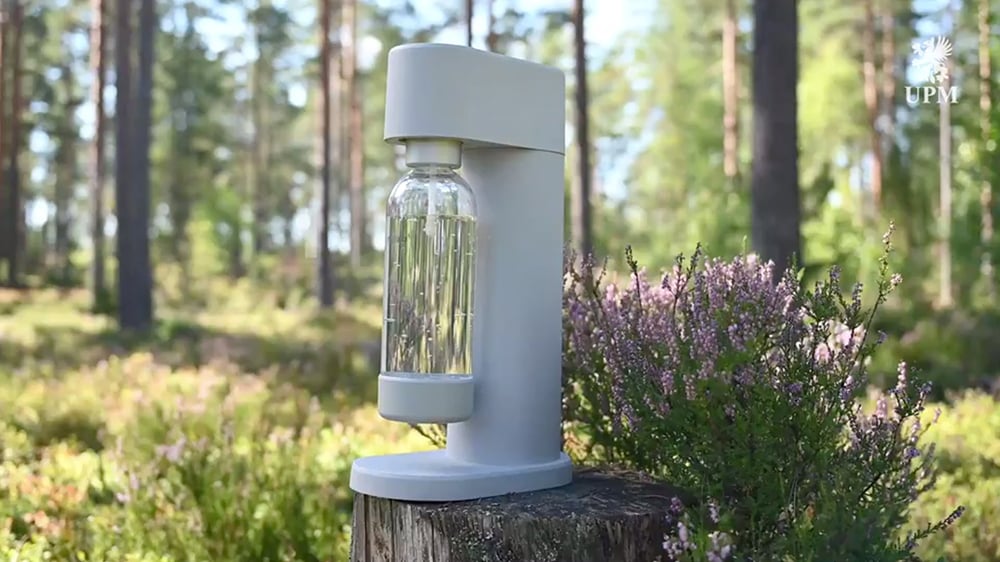 Materials such as UPM's Formi EcoAce are combining lightweighting with circularity. Photo: UPM
Sustainable bedfellows
Both lightweighting and circularity are essential and will play a vital role in the transition to a decarbonised economy, states Court: "Lightweighting is easy to justify: less material means a reduced cost for manufacture, meaning the manufacturer can get a quick win on promoting their green credentials, through the reduced-fuel-use-in-service argument."
While it was a long way from a 'quick win', last year UPM unveiled a wood-based biocomposite material with up to 100 % renewable resources. The new material, called UPM Formi EcoAce, contains certified wood and cellulose fibres, as well as certified renewable polymers that act as a bridge to enable the value chain to evolve from a linear to a circular economy.
"Circularity is hard and is actually much more important. Most businesses do not have experts or skills in this area, and they are working within existing supply chains that struggle to provide circularity. It would be a brave business that strikes out on its own trying to find, for instance, sources of reclaimed materials as feedstock, and then having this as a potential point of failure if the supply dries up," observes Court.
The move requires a systemic change in the way society thinks about where materials come from, which will be daunting for individual businesses. Understandably, they put it on the too-hard pile and continue with making items in the same way.
Davidson concludes by saying that industry must incorporate both lightweighting and circularity: "It is generally accepted that the circularity of materials is vital for future sustainability. So, the goal must be to make lightweight components that are sustainable, circular and recyclable. We cannot continue to dig up finite materials, use them and then throw them away. It is simply unsustainable."


Main image: Imthaz Ahamed, Unsplash