Within the global efforts to fight climate change, it is also important to look at the sustainability of land use in both agriculture as well as forestry and have a deep understanding of how it can impact different ecosystems and diversity.
One of the major discussion areas on this subject has been minimizing Indirect Land Use Change (ILUC). This refers to operations that increase the pressure on expanding to new areas of land or displacing traditional production for food and feed purposes — for example, feedstock for material or energy purposes — like cutting rainforests or occupying areas of high biodiversity to gain new feedstock for biofuel production.
On the other hand, low ILUC risk is a wider concept that refers to additional land use including operations that can either smartly utilize existing agricultural areas or take unused or severely degraded land into use. This is done, for example, to improve the soil quality and avoid erosion, and new renewable feedstocks are produced simultaneously.
Oona Koski, Manager of Sustainability and Market Development at UPM Biofuels talks about UPM's commitment to highlighting the importance of developing new sustainable land use concepts like low ILUC risk.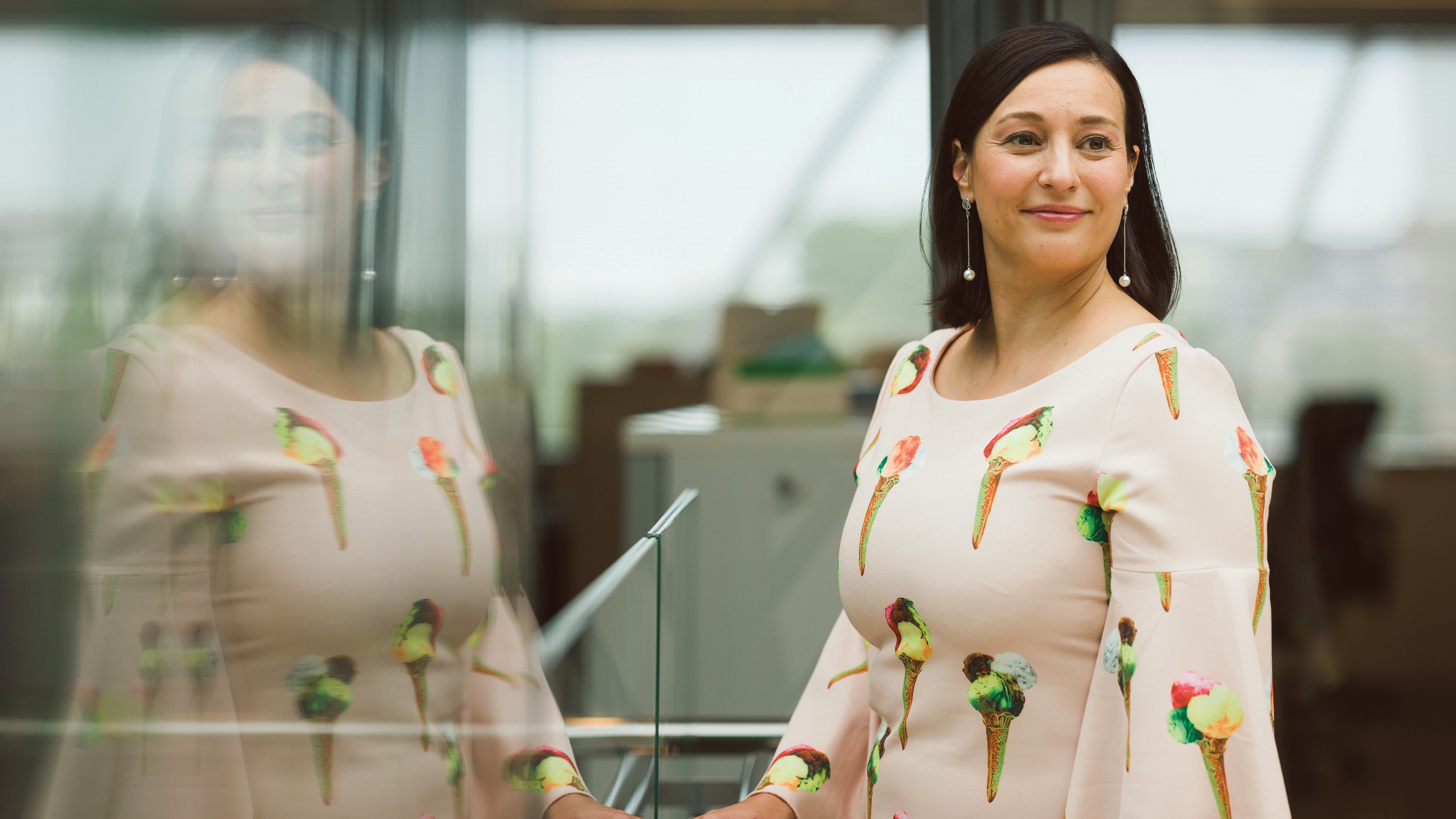 Oona Koski, Manager of Sustainability and Market Development, represents UPM Biofuels in BIKE-project that aims for sustainable land use when producing raw materials for biofuels.

"The more I have learned about the concept of regenerative carbon farming, in other words climate positive farming, the clearer I see the meaning and possibilities of it in mitigating climate change in the future. One of the most exciting and challenging projects we have been working on is an EU funded project called BIKE," Koski says.
BIKE — Biofuels production at low ILUC risk for European sustainable bioeconomy — is being carried out by an academia-led consortium of 13 partners from eight European countries including research organizations, industries, small and medium-sized enterprises and international organizations.
Assessing the environmental and economic sustainability of low ILUC risk biofuels
The core activity of BIKE is to investigate and demonstrate the reliability of a series of low ILUC risk biofuels production routes, assessing their environmental, social and economic sustainability. The project also aims to develop the first ever certification module for low ILUC risk biofuels, and to influence future policy, ways of operating and decision making.
"We don´t yet have a well-functioning system to identify and incentivise low ILUC risk land use concepts and feedstocks globally. The BIKE project aims to illustrate what low ILUC risk biofuels would mean in practice for the whole value chain and how low ILUC risk feedstock and concepts could be reliably certified," Koski says.
"It is not easy nor straightforward, but I believe that we, along with the other 12 participants, will push the low ILUC Risk concept development forward," she adds.
Developing best practices for the biofuels industry
BIKE is one among many other initiatives involving UPM that aim to highlight the importance of new sustainable land use concepts.
"UPM Biofuels has been developing its own climate positive farming concept in Uruguay since 2015. For us the main drivers have been to encourage farmers to start cover cropping on their farms — utilising two seasons to grow crops — to improve soil quality and increase soil carbon as well as provide extra income for farmers when producing, for example, oil crops for biofuels," Koski says.
"We have actively participated in joint projects so we could learn more, and also provide our expertise to academics, the research community and other stakeholders to develop best practices for the biofuels industry," Koski sums up.
BIKE is a Horizon 2020 project that supports the implementation of the Renewable Energy Directive II of the European Commission by providing evidence, measuring, and widely disseminating the market potential of low ILUC risk value chains for biomass, biofuels and bioliquids in Europe.
Coordinated by RECORD – the Renewable Energy Consortium for Research and Demonstration - BIKE began in September 2020 and will conclude on 31 August 2023.