Saxony-Anhalt in the east of Germany is set to become one of Europe's most attractive hubs for sustainable chemistry and industry, thanks in part to an investment of more than half a billion euros by UPM in an industrial scale biorefinery. Located near the town of Leuna, the modern plant will create up to 200 new jobs when construction is completed in 2023.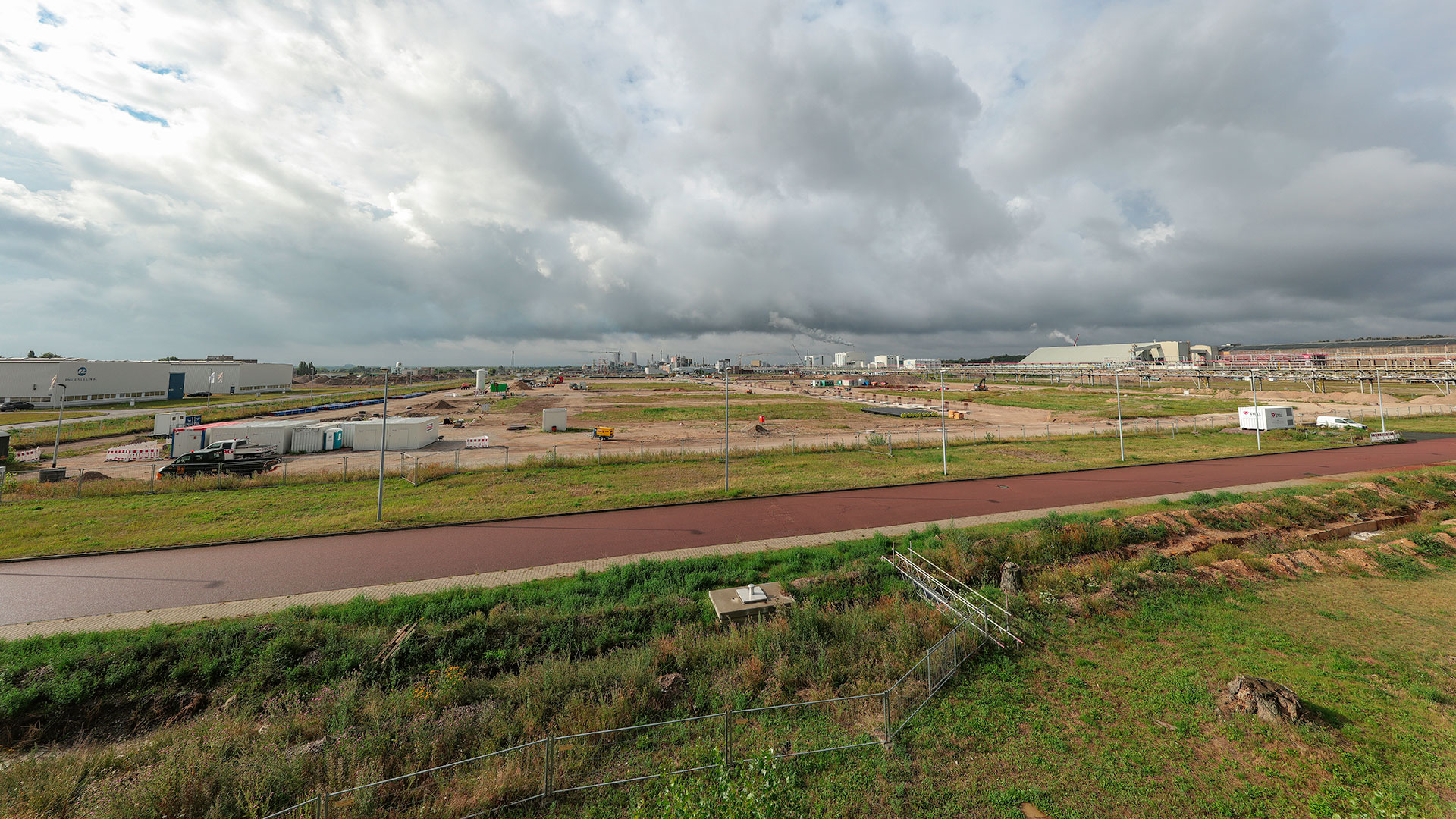 The Leuna Chemical Complex is located 34 kilometres to the east of Leipzig

This is a drastic change for a region that was once at the heart of the country's mining of lignite, one of the least efficient types of coal. However, since World War II, the area has undergone many transformations, including the closure of an oil refinery that had been built during the post-war German Democratic Republic era.
With the extraction and generation of electricity from lignite set to end, Saxony-Anhalt is facing another change in direction due to the challenges posed by climate change. "Investments like those made by UPM are vital for the future economic development in the area. The Leuna site is an example of such change," notes Dr. Michael Duetsch, Vice President, UPM Biochemicals Business.
The total annual capacity of the biorefinery will be 220,000 tonnes, converting solid wood into next-generation biochemicals – all of which will help to replace fossil-based ingredients in many different industrial applications.
Like-minded souls
The biorefinery is being built on the Leuna Chemical Complex, which is owned and operated by InfraLeuna, an association of several large international chemical groups. UPM, which has now become a shareholder, believes that the investment was of strategic importance due to the site's sheer size and it being the perfect chance for synergy with other companies.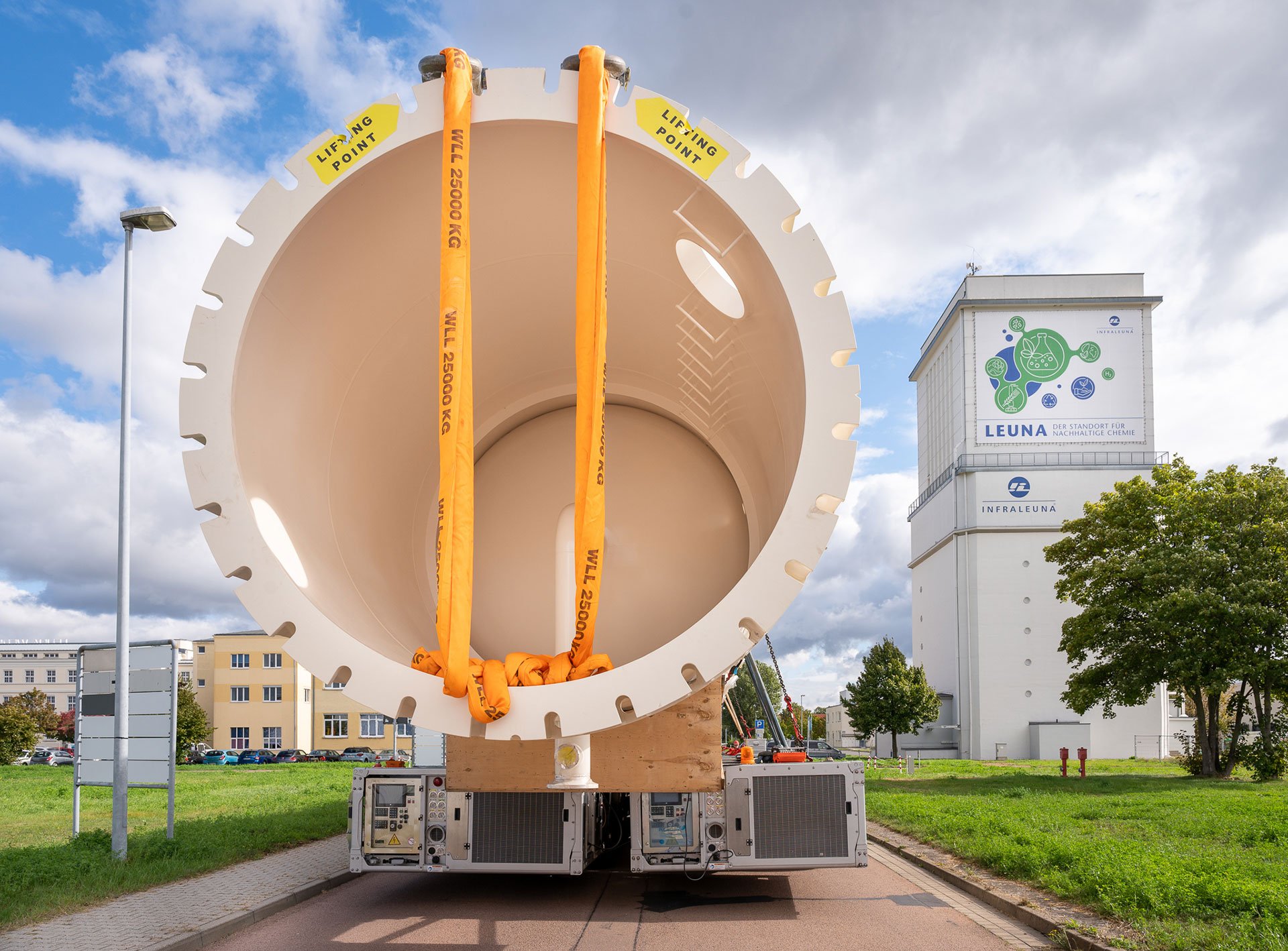 The plant is expected to be up and running by the end of 2023

The managing director of InfraLeuna, Dr. Christof Günther, says, "It is even more important for the group that UPM also brings new and forward-looking technologies and know-how in the field of sustainable chemistry to Leuna."
For UPM, the proximity to sustainable forestry was also important, explains Duetsch: "This is ultimately the licence for our business and means that we can buy wood from sustainably managed forests," he says. "We also need proximity to our customers, such as the chemical and plastic industries, and Central Europe is an optimal location. It is also one of the few regions in the world where sustainable forestry meets those industries."
Other companies at the site include Linde, a manufacturer of green hydrogen, and Total Energies, one of largest oil producers in the world. At Leuna, they are joining forces as the industry drives towards a decarbonised and circular economy.
"Our goal must be to build a renewable circular economy based on maximum recycling rates, balancing material losses and demand growth with sustainably produced biochemicals based on renewable carbon, and finally the complete substitution of fossil feedstocks," says Duetsch.
Spreading the love
The regional government is another entity benefitting from chemical investment and is fostering the development by supporting the construction of the UPM biorefinery with EUR 20 million. In fact, Prime Minister of Saxony-Anhalt Dr. Reiner Haseloff underlines the importance by saying that the structural changes to the mining region are becoming more attractive.
"UPM is giving this process dynamism and momentum. The construction of the biorefinery opens development prospects for our state in several directions. New industrial jobs for skilled workers will be created. High-quality jobs increase the chances that young people will stay in their home country. In this respect, the UPM plant is a piece of future security for the region," he adds.
The innovative technologies used at the plant make it possible to significantly reduce both the consumption of fossil raw materials and CO2 emissions in a wide range of applications, including textiles, PET plastics, rubber applications and cosmetics.
UPM launches UPM BioMotion™ Renewable Functional Fillers (RFF) – a renewable product to significantly reduce CO₂ footprint of rubber and plastics applications
To produce raw materials, UPM uses certified industrial beechwood from forestry management in the region and can even use parts of the tree that cannot otherwise be utilised, as well as residual materials from sawmills. This way, it promotes sustainable forest management and gives forest owners an economic incentive for the conversion of coniferous forests into more climate-stable mixed forests.
Sustainable forestry supports groundbreaking biochemicals business
Working together
While the region does play host to many different companies, there are also several research facilities contributing to the development of state-of-the-art technology. Duetsch says that they are actively looking for collaborations with institutes and universities in the region.
UPM's Biofore Base research centres accelerate development of bio-based products
"We have excellent institutes in the vicinity, such as the Fraunhofer Center for Chemical-Biotechnological Processes CBP in Leuna, which research very similar things that we apply at UPM. We not only want to work and research together with these institutes, but also train the experts of tomorrow," he explains.
UPM is also a member of the BioEconomy Cluster, a network that was set up to overcome the phasing-out of coal by driving the region's economic development in the context of the bioeconomy. It is now seeking to create a centre for sustainable chemistry by connecting partners from industries ranging from chemical, plastic and pulp to renowned research institutions.
If Central Germany is to become a model region for green hydrogen, there is a need for more sustainability and climate neutrality, emphasises Haseloff: "We're striving for a circular carbon economy that uses plastic waste, organic residue and sewage sludge as raw materials to produce plastics, synthetic rubber and so-called e-fuels. We want to set new standards in recycling management and waste utilisation."
Images: UPM