A sustainable high quality release base paper with recycled fibers without compromising excellent liner performance. Yellow shade.
Regions
Africa | Europe | Middle East | South America
Converting method
Emulsion silicone coating | Solvent based silicone coating | Solventless silicone coating | UV cured silicone coating
Reel Diameter (cm)
80,0 - 135,0 / 147,0
Reel Width (cm)
50,0 - 230,0
Certificates and labels
94/62 EC Heavy Metal Certificate | BfR Food Certificate | EMAS | EN 71/3:1988 D Safety of Toys | FDA Food Certificate | Food Approval Statement | FSC Chain-of-Custody | ISO 14001 | ISO 22000 | ISO 9001 | PEFC Chain-of-Custody
---
Basis Weight (ISO 536) (g/m²)
Please note: Technical values are informative and subject to production variations.
---
---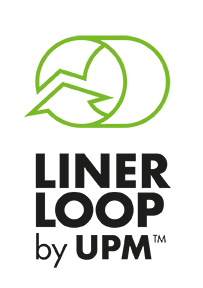 Be part of creating a circular economy in the label business
UPM has created a solution to recycle used release base paper back to release liner production. In 2018 UPM Specialty Papers introduced UPM LinerLoop™, the first label release paper recycling solution which takes us towards a circular economy. With UPM LinerLoop you can take a step towards your recycling and zero waste targets.