Seven UPM packaging papers are now proven to be industrially compostable, marking another step on UPM Specialty Papers' sustainability journey.

UPM Specialty Papers' packaging materials are designed to be recycled into new paper products. In a perfect world, all paper would be recycled; however, when recycling is not an option, compostability of the packaging material gives an alternative to ensure a sustainable end of life of the packaging. Compostability is also one form of recycling, where organic material and minerals are returned to the soil.
Seven packaging papers have recently been certified as industrially compostable, according to the EN13432 standard: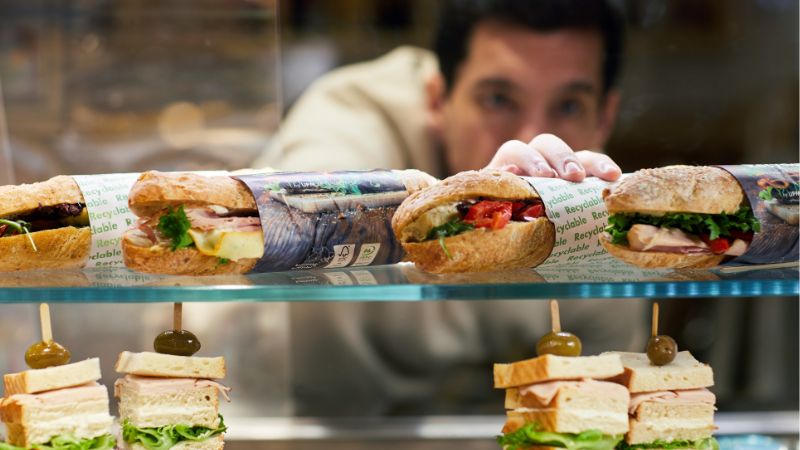 The new compostability certification gives fibre-based packaging an edge compared to fossil-based packaging. While it is estimated that fossil-based materials typically take hundreds of years to decompose, fibre-based materials may turn into soil within weeks.
EN13432 standard requires that an industrially compostable material turns into fertile soil, biodegrades in less than 6 months, and disintegrates in less than 12 weeks in the temperature of 58°C ± 2°C.
"Compostability is something that consumers, brand owners and converters highly appreciate", Dirk Ryckaert, Sales Director at UPM Specialty Papers, points out.
"In some cases where recycling of a packaging is not possible, it is valued to have another certified and sustainable way to dispose of the material," he says.
Fibre-based and recyclable packaging solutions from UPM Specialty Papers are a highly sustainable choice for food and non-food packaging. Renewable raw materials and recyclable products advance the transition to a circular bioeconomy, and our solutions respond for their part to global sustainability challenges.
"From responsibly managed forests – the basis for our business – we produce high-performing fibre-based packaging solutions. Our papers are fully recyclable in existing fibre recycling streams, and now proven industrially compostable as well. Our aim is to always ensure a sustainable product end of life," states Susanna Hyrkäs, Sustainability Manager at UPM Specialty Papers.
For further information please contact:
Susanna Hyrkäs, Sustainability Manager, UPM Specialty Papers, tel. +358 40 158 1825
Link to images: https://materialhub.upm.com/l/vvRrqfgZp_FZ
UPM, Media Relations
Mon-Fri 9:00-16:00 EET
tel. +358 40 588 3284
media@upm.com
UPM Specialty Papers
UPM Specialty Papers answers the world's need for sustainable products with high-performance, fossil-free materials for packaging and labelling, and in APAC the most sustainable office and graphic papers available. Our approximately 1,900 dedicated experts help customers co-create solutions to their business challenges. UPM Specialty Papers' global team and mills in China, Finland and Germany serve customers consistently and reliably around the world.
Find out how our products are special by nature at upmspecialtypapers.com
Follow UPM Specialty Papers on LinkedIn
UPM 
We deliver renewable and responsible solutions and innovate for a future beyond fossils across six business areas: UPM Fibres, UPM Energy, UPM Raflatac, UPM Specialty Papers, UPM Communication Papers and UPM Plywood. As the industry leader in responsibility, we are committed to the UN Business Ambition for 1.5°C and the science-based targets to mitigate climate change. We employ 17,000 people worldwide and our annual sales are approximately EUR 9.8 billion. Our shares are listed on Nasdaq Helsinki Ltd. UPM Biofore – Beyond fossils. www.upm.com 
Follow UPM on Twitter | LinkedIn | Facebook | YouTube | Instagram | #UPM #biofore #beyondfossils