Preschoolers across Finland now have their own activity book to help teach children about the mysteries of recycling and the circular economy. The material was produced by Oppi&ilo, with contributions behind the scenes from Arla, UPM and the K Group. The intention has been to approach this important issue through, above all, positivity, fun and playing. In the Recycling Buddies book, the story is of an adventure with characters familiar from the "Oppi ja Ilo" books: Anna, Joonas, The Recycling Cat, and The Thoughtful Bee. The excellent foursome guide preschoolers through an exciting series of visual tasks suitable for children to make them think about important topics related to a circular economy.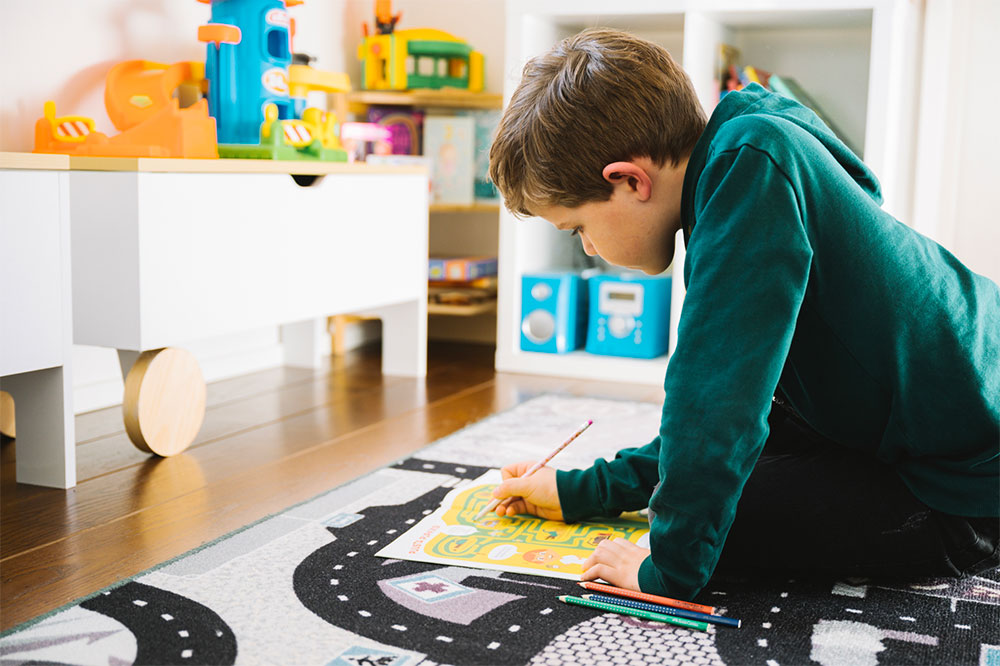 Through functional activity and study exercises, child readers are introduced to a range of different circular economy topics, such as natural resources and their utilisation, recycling and reuse. These are large and important themes, and the book arose from a desire to approach them through the means of playing and fun. Parents and teachers are well aware that talking about environmental matters with children can provoke questions, and even worries. This makes it all the more important to have a positive, results-oriented approach to this topic – kids should see recycling as something fun!
The examples for the tasks can be found in children's everyday experience and immediate environment. The activities include familiarising children with the recycling symbol through a colouring-in task, encouraging them to match different rubbish categories with the correct waste bins and challenging them to think about their own water consumption.
The Recycling Buddies book encourages practising low-threshold recycling acts
The instructional materials, which are free of charge, consist of the preschooler activity book and its supporting teacher's materials that provide practical ideas and tips on how to teach these topics and examine them in further depth. A preschool teacher can download the material for their group from the kierratyskaverit.fi site. The material was produced in keeping with Finland's national plan for early childhood education and it contains no advertising. The Recycling Buddies activity book is also available in English and Swedish in PDF format.
The teaching material has had an enthusiastic reception in Finland's day nurseries – the initial print run of 60,000 copies was ordered in only four days, and even the 30,000-copy additional print run has already been mostly ordered by now. According to early childhood educators Martina Hamberg and Tiia Hongisto, both of whom are heads of day nurseries, the combination of creativity, visuality, playfulness and functionality in a single package motivates children to investigate, participate, and act in a results-oriented way in own their environment.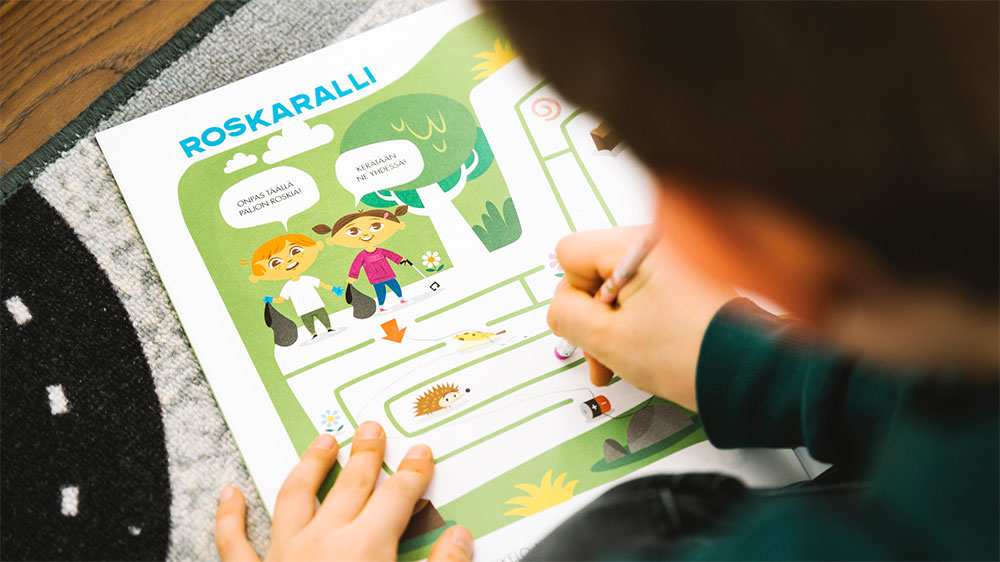 Hämeenlinna preschooler Rasmus greatly enjoyed the activities, giving the Recycling Buddies book full marks. "My favourite activity was the rubbish rally! It was really easy. There was just one bit where I had to stop and think a for a second – good thing I had an eraser," Rasmus recalls.
"The positive approach taken by the Recycling Buddies material encourages teachers and children alike to practise environment-preserving acts, even with a low threshold. The material makes it possible to develop even bigger projects around the themes with children," Hamberg explains.
Even with small children, paying attention to environmental awareness is definitely a good idea – but it should be done in an age-appropriate way.
"The earlier that attention is drawn to the recycling culture and environmental awareness, the better the child understands the impact of their actions on the environment. This is how adopting a sustainable lifestyle begins," Hongisto says.
Shared actions towards a circular economy
The choices made today fundamentally affect the kind of world that children will grow up in. Promotion of the circular economy is an important shared goal for UPM, Arla and the K Group. Arla and UPM have already collaborated to promote the circular economy, and now the K Group has joined them. Oppi&ilo was selected as a partner because of their strong pedagogical know-how, and their well-known reputation as a maker of educational and insightful children's products.
Check the materials at kierratyskaverit.fi.