The demand for sustainable products has exploded in recent years, and the trend shows no sign of slowing down. As more sectors seek to increase their sustainability, really considering what the word means, and incorporating this thinking in the design phase of product development has taken on new importance.
"The idea of sustainability, and phrases such as reduce, reuse, recycle, have been gaining momentum for years now – and interest hasn't plateaued", says Drew Felty, co-founder and CEO of the US-based Packaging School. "But it can mean so many things. I don't think there can be one succinct definition right now." Felty adds that, when it comes to design, the issue of sustainability shouldn't be raised as its own separate point, "but at many different points all through the production cycle".
Tua Björklund, a professor at Aalto University Design Factory, echoes this, saying that sustainable design should be about taking a "holistic perspective".

UPM launches collaboration with Aalto Design Factory to promote sustainable design
"It's not, for example, just environmental sustainability, but also social sustainability and economical sustainability, and designing solutions that touch on all of these", Björklund says.
"There's a lot of discussion around lifecycles right now", she continues, using a pair of scissors as an example of how to approach sustainable design. "Can we replace the plastic in those scissors for something else, whilst maintaining functionality? How many pieces are in the scissors? Will they last for 50 years, or 100 years? Can they be recycled?"
Aalto Design Factory's first report presents key findings and examples on how sustainability is guiding designers' choices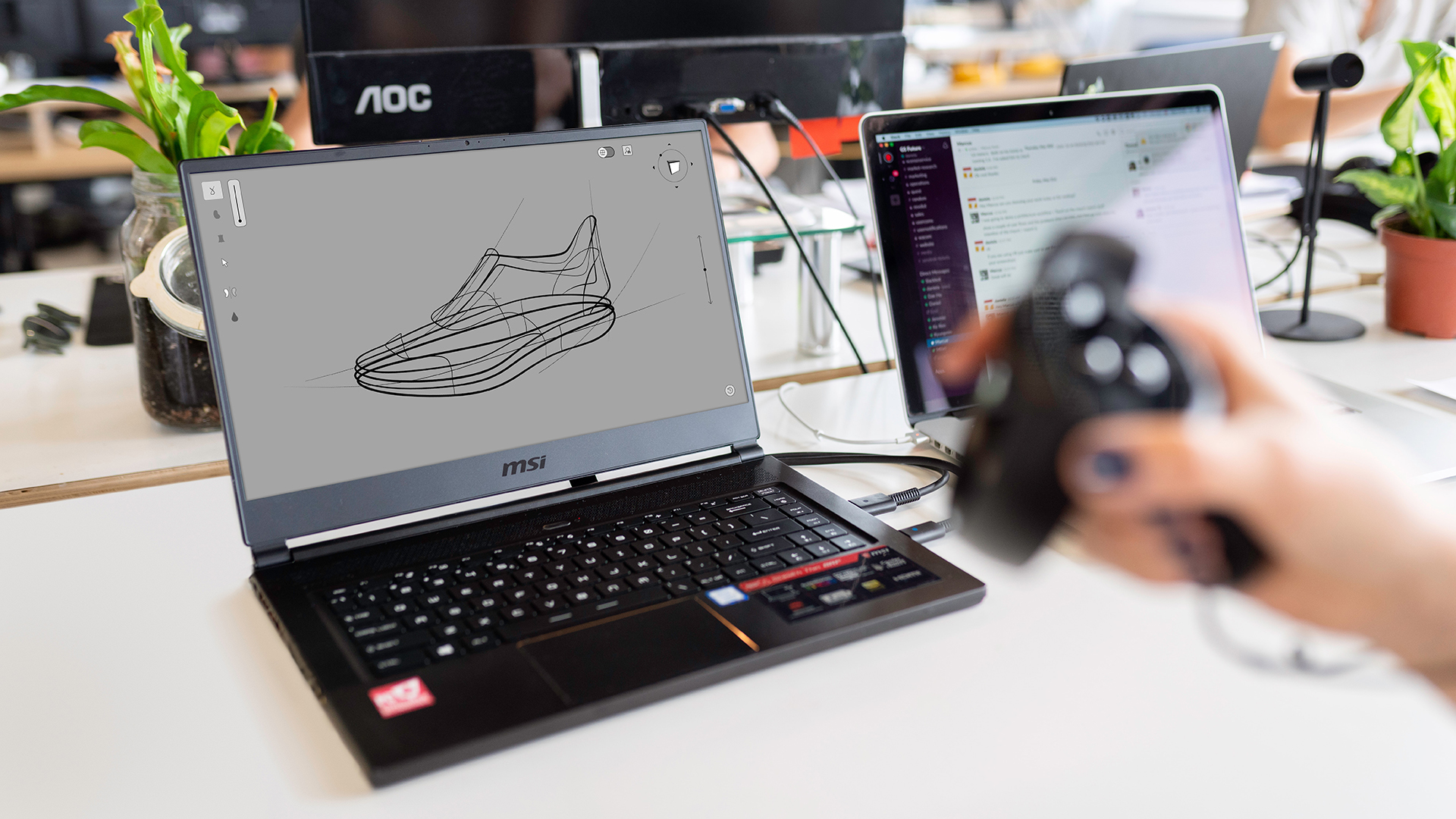 Experts are calling for a lifecycle approach to sustainable design that takes into account a product's raw materials, its use, and how it is disposed of. Photo: ThisisEngineeringRAEngon Unsplash
Choosing the right material
One company that's fully invested in sustainable product life cycles is the Finnish beauty brand Lumene. Kerttu Ylipoti, packaging R&D manager at Lumene, says that sustainability guides the entire design process.
"It's a really, really big part of what we do", she says. "Our brand values are very close to nature, so it's one of the core values we need to constantly keep in mind."
For Ylipoti, important lifecycle aspects to consider include the material a product's packaging is made from; the volume of materials used, and what will happen to the product once the consumer has finished with it.
"One of our targets is to avoid or reduce plastics overall", she says. "We also aim to use PCR plastics (plastic made from post-consumer recycled materials) and bio-based materials…. We also use widely recycled materials in all packaging applications we can."
However, using sustainable materials can sometimes impact the visual design of a product.
"We used to use a lot of pure white, but that's difficult to achieve with mechanically recycled PCR plastic", she says. "So, we have to communicate with our design team from the very beginning on which colours would best work with the selected packaging type."
The label materials can also affect a product's sustainability, as choosing the wrong material can cause sorting to the wrong material stream in the recycling plant. One solution to this problem has been UPM Raflatac's wood-based Forest Film PP label material, which is made from sustainable sources and has been used in the packaging for Lumene Group's Cutrin hair mask, which is packed into a PP jar.
"UPM suggested this material, and it was a really good choice because not only is it bio-based, but we could match the label to the jar", Ylipoti says. "So, if the machine reads the material from the label, it will go straight to the right recycling stream."
Lastly, Ylipoti notes that it's important to make it as easy as possible for the consumer to recycle the product, so detailed recycling guides are available for every single product available online.
CUTRIN: Recyclable packaging from sustainable raw materials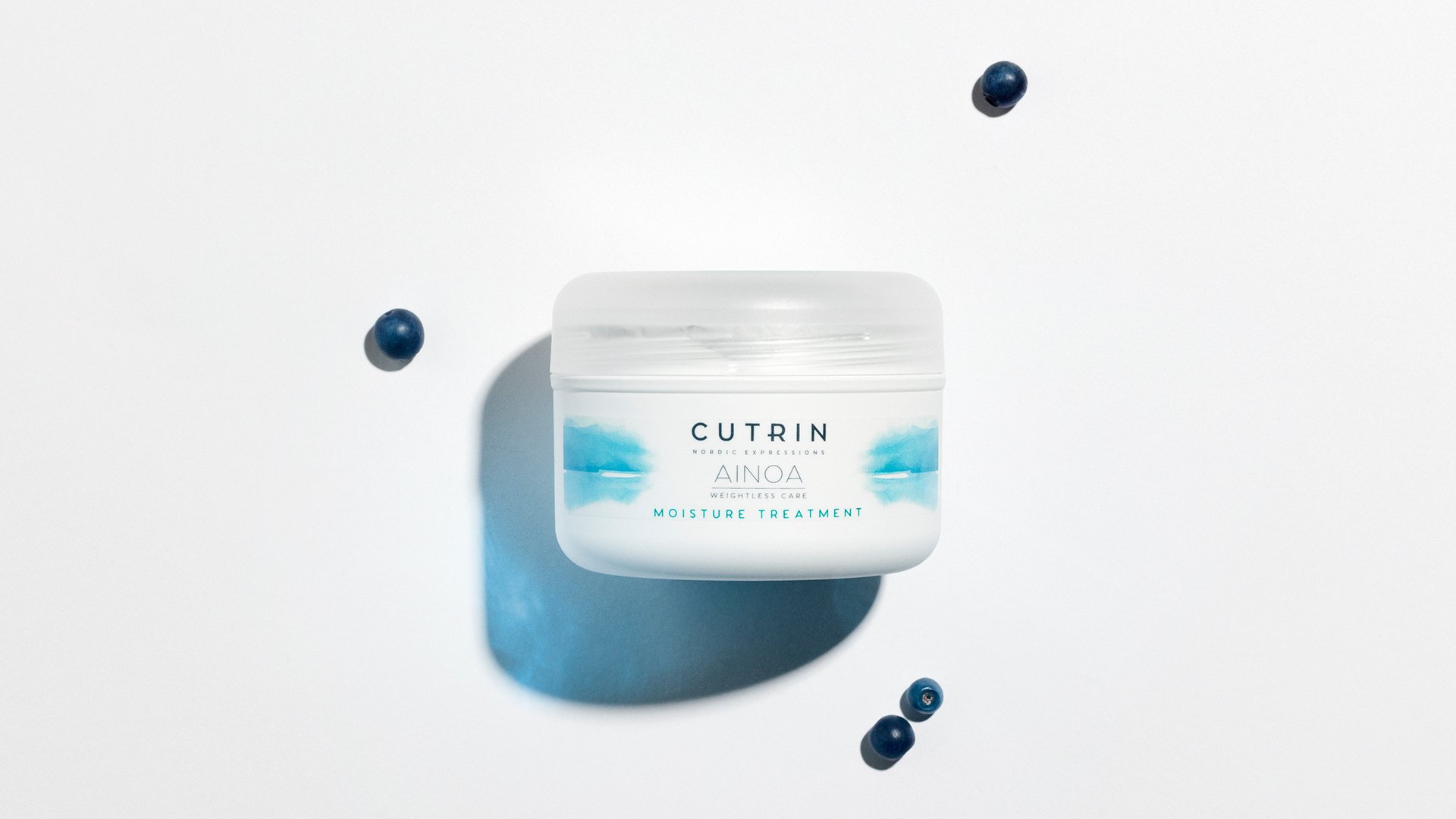 UPM Raflatac's wood-based Forest Film PP label material is used in the jar of Lumene Group's Cutrin hair mask. Photo: UPM Raflatac
Creating demand for sustainability
So, how do the experts expect our understanding of sustainable design to evolve in the future? "You've got the obvious aspects, such as materials, efficiency, shipping and distribution", says Felty. "But another definition is that effective design is sustainable design. The last thing we want is to produce designs that don't sell and just go in the bin."
"In a lot of companies, there is a special product line that is sustainable, or maybe they have a responsibility initiative. But it's not yet baked into every product, every service, yet", Björklund says. She adds that, instead of waiting for consumer demand to drive this, designers and suppliers can help push this forward internally. According to Björklund, UPM, which is partnering with her faculty, is helping with this process not just by developing sustainable materials, but also by taking an interest in the entire lifecycle of the products they become.
"As designers, we can communicate to the consumer what materials are and what sustainability means", she says. "And this way, we can help create that demand ourselves."
Main image: Kumpan Electric on Unsplash
Text: Jessica Bateman